PAINTING – FREE ESTIMATES
Tony Painting and Power Washing Inc has offered home improvement services with the highest quality standards for over 10 years. Tony Painting and Power Washing offers amazing exterior and interior painting service to residential and commercial properties across all of Long Island. Our ever-growing team of licensed and experienced contractors are ready to tackle every project paying close attention to detail.  Unlike other companies, our team takes pride in open lines of communication, keeping you informed and answering any questions on your project.  Therefore keeping it as stress free as possible!!   Contact us for a free estimate today at 631-365-5858 or fill out the form at the bottom of our page and we will contact you.
Owner for over 8 years and experience for over 15 years.  I am superior in my skill.  I take pride in what I do and follow up with all the needs of my clients.  My abilities are beyond exceptional.  Please take the time to visit my page and reach out to my company for a free quote or advise.  I thank you in advance.
EXCEPTIONAL VALUE and CRAFTSMANSHIP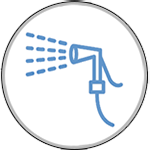 Gentle Soft Washing
What is soft washing? As opposed to traditional 'power' washing - 'soft' washing won't damage your painted, stained or soft surfaces. Therefore, soft washing is the much safer choice.
Modern Methods
Our state-of-the-art equipment and methods for cleaning stubborn surfaces like pavers, concrete, wood and cedar are proprietary, tried and true. Plain and simple - our methods work.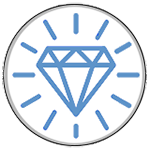 Superior Results
It's tough to argue with the results we achieve at 1/100th of the cost of new siding. If you're thinking of new siding, give us a call first and let us soft wash it before you invest.
Eco Friendly
Our soft wash methods, guns, tools and cleaning agents are all eco friendly. We strive to do our part in protecting, preserving and restoring what we already have.
PRemier HOme restorers in washing and painting
Soft WASHING and Painting estimate form